Photos from Martinique after the transat (16-19 March 2016)
'ti ponche time with Paul at sunset in St Anne beach
poulet boucané in Le Marin, a whole 'smoked BBQ chicken' for 10 euros! Delicious!
Cap Est resort beach (near Vauclin) wth kiters. This is where I took my first kite-surf lesson in 2014.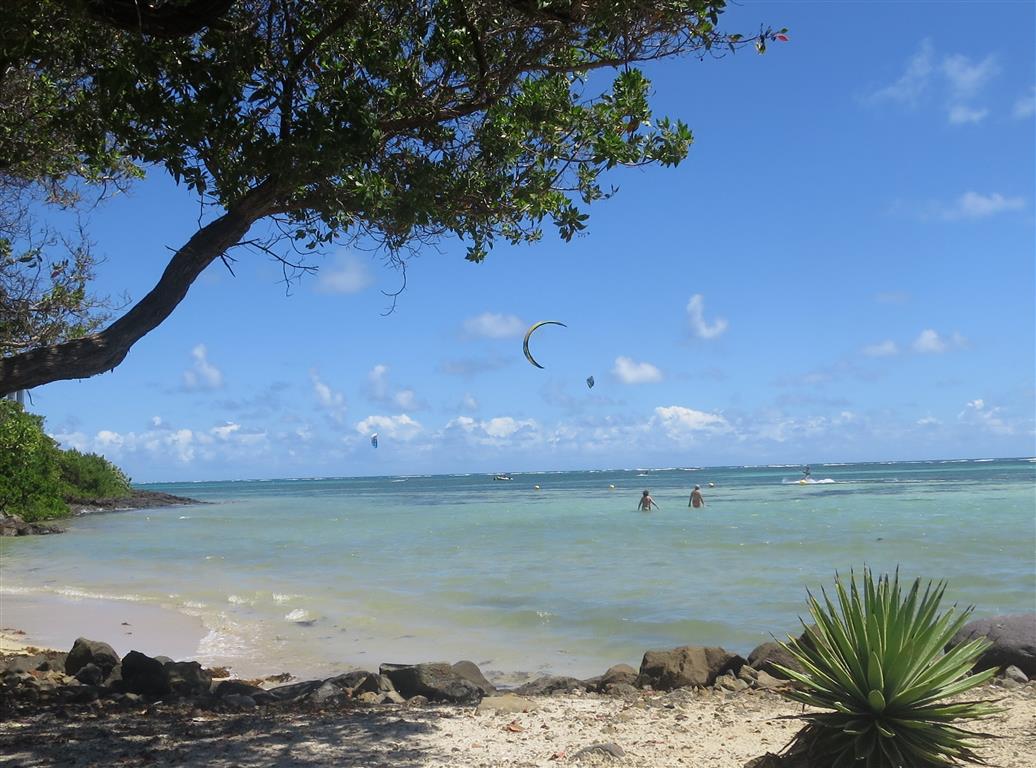 Le Vauclin kiters... I rent a kite-board here. A 12 m2 not quite enough for the 12kts wind. Also, unlike Osmosis El Gouna where you have 4sq km of flat sand 40cm deep, here, because of currents there are places with 30cm water and others with 1m40 as you head out to the ocean. But the water is nice and warm at 27C.
view from le Panoramic (up the hill not far from 3 Ilets), nice hotel only 25 minutes from airport
I went to visit the marina at Trois Ilets. With surrounding houses and appartments it does not seem as nice as LeMarin.
partial map of Martinique: airport, Vauclin, LeMarin, St.Anne, Trois Ilets